It has emerged that some ministers of state have been given scholarships from the GETfund scholarship secretariat to embark on courses abroad.
The mandate of the GETFund is to grant scholarships to brilliant but needy Ghanaians.
The list including some members of parliament and deputy ministers are contained in the audited report of the auditor general on the Getfund scholarship secretariat.
The Dome MP and procurement minister Adwoa Safo applied and obtained $12,800 in allowances with $17,004 in tuition fees to study at the Harvard Kennedy school.
The Executive Secretary of the National Council for Curriculum and Assessment (NaCCA), Prince Hamidu Armah also received £38,400 for living expense in addition to £33,000 for tuition fees, While Education minister Mathew Opoku Prempeh, who listed at number 38, is receiving $12,800 for living expenses and $11,200 as tuition fees at security course at Harvard University.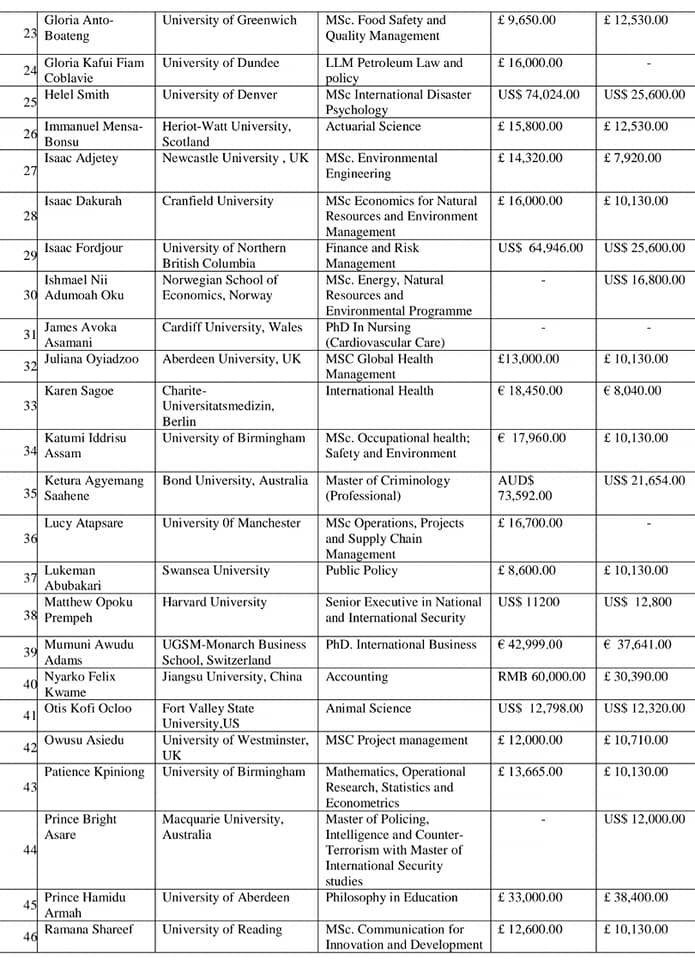 The development has sparked outrage on social media with some Ghanaians questioning the process for granting scholarships by the GETFUND.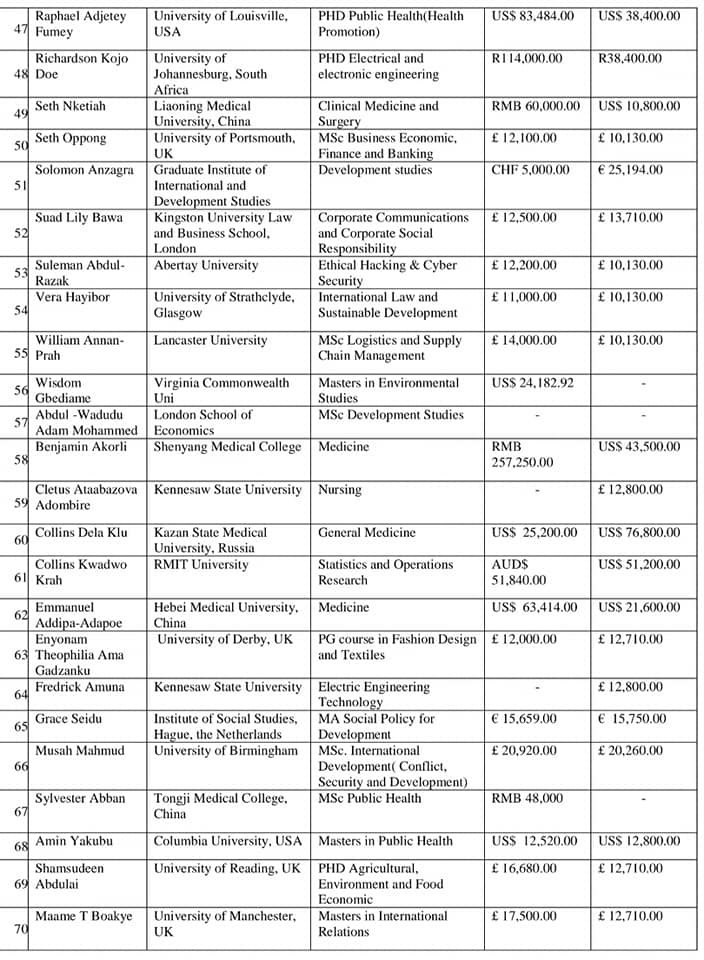 A presidential hopeful Marricke Kofi Gane wrote on Faceebook "Everyone is going Off and doing their own things… Total disrespect for our Laws and the citizens in whose interests the laws were made. In the end – a few people decide who benefits as a citizen whether indeed they have a need or not… Maybe that's why Ghana is more some people's country than it is for others…
Also Read: 4 Ghanaian students deported, banned from UK over forged scholarship papers
scholarship secretariat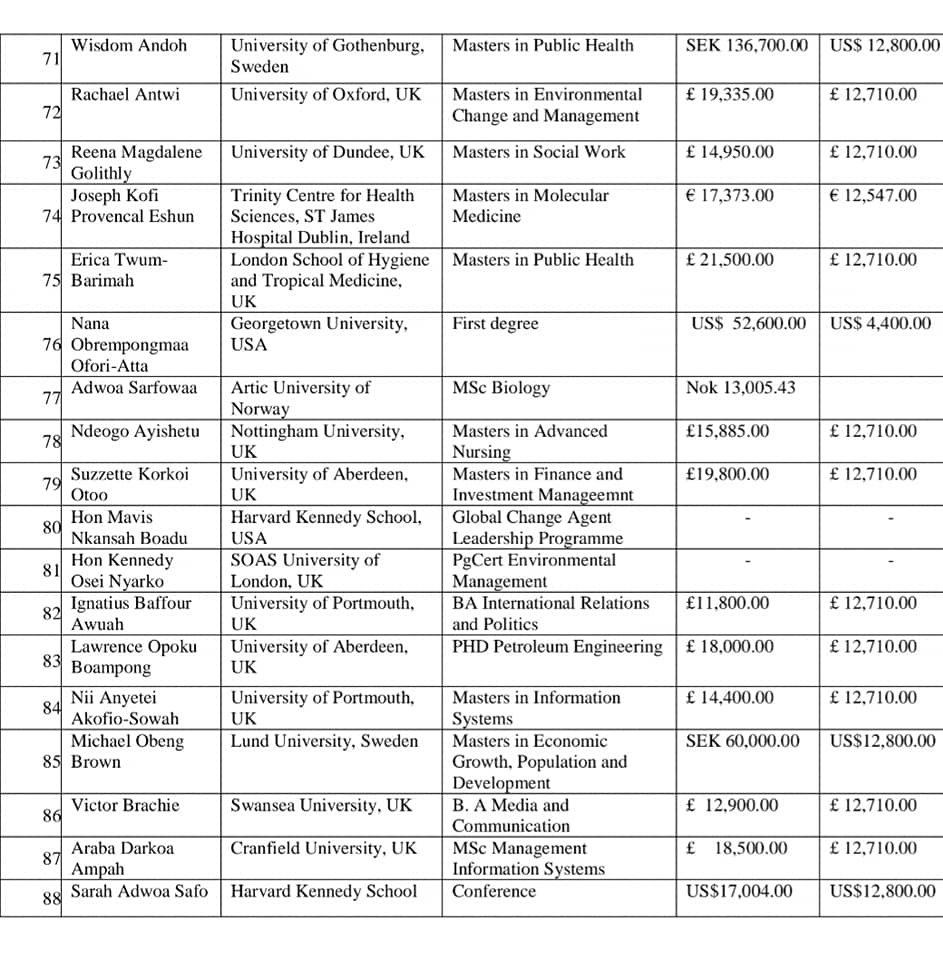 "This 2020 Elections … May the cries of the people reach to the ears of Yahweh. May He stir the waters and may the things that must stand, stand!"
Kumbungu MP Ras Mubarak also wrote: "Some MPs, Ministers and others taking monies meant for gifted but needy students for their own studies abroad, while the real gifted but needy students in Kumbungu or Accra struggle to get help. It's a big disgrace. How can ministers and deputy of the following ministries fall under the category of "gifted but needy" – Education, Employment, Agric, and Procurement? Please take time and go through the entire list. Sad. Taking taxes from the poor and giving it to the privileged".
Source: Ghana/Starrfm.com.gh