The Ghana Medical Association (GMA) has warned of a return of the 'cash and carry' system as the government and the
National Health Insurance Authority's fail to settle all the arrears it owes service providers. 
The doctors say they note with "great concern the failure of the NHIA to pay health facilities (public and private hospitals) for services rendered from or about March 2019 to date, resulting in some providers threatening to withdraw services to national health insurance cardholders."
To avert the shutdown of services to NHIA cardholders, the GMA in a statement made a passionate appeal to the government to settle the arrears of public and private hospitals with immediate effect.
Already, pharmaceutical companies have served notice that they won't be selling on credit. The Chamber of Pharmacy, Ghana on February 11 announced that its members could not supply medicines and medical consumables to health institutions that were in arrears of over three months.
This follows mounting debts that the umbrella body of pharmaceutical companies says are crippling the operations of its members.
Read below the full statement from GMA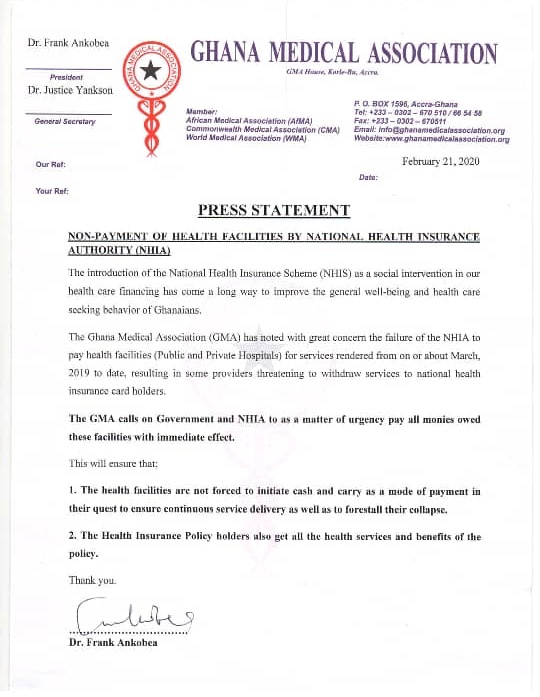 Read More: