Latest Sports News:
Driving for 6: Can a 5-7 Nebraska team get a bowl berth?; redshirt latest; recruiting update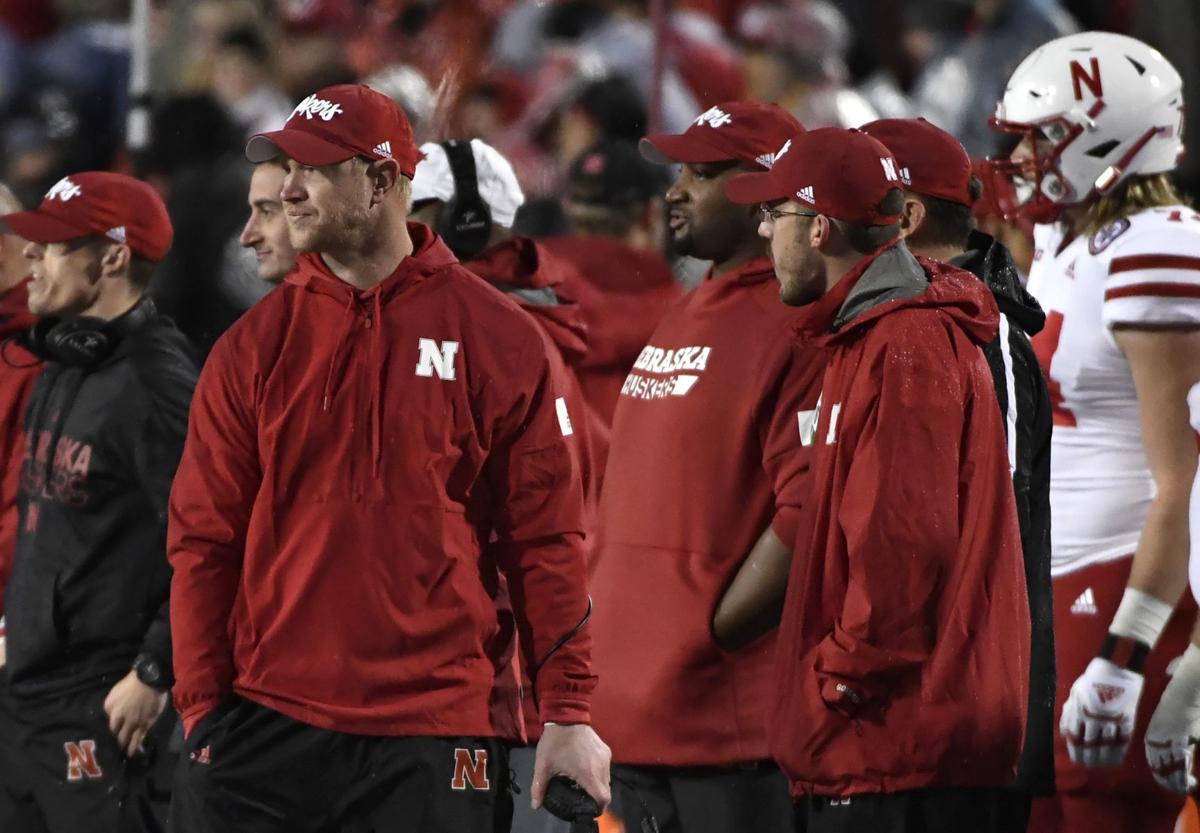 Let's bust out the snowplow for the first time this season and take a drive.
1. The implications of Friday's game are clear for Nebraska, which needs a win to get to six for the season and, thus, qualify for a bowl game.
There's also a four-game losing streak to Iowa that the Huskers would like to break and a senior class that's playing its final game at Memorial Stadium.
"It's obvious what's at stake this week for us, but the guys are focused," sophomore quarterback Adrian Martinez said. "This team is focused on the day-to-day process. That's what it's going to take to get it done."
If the Huskers were to lose to the Hawkeyes, though, they're not categorically eliminated from bowl contention.
Ohio won Tuesday night, meaning 73 teams have already qualified, according to the Journal Star's tallying. There are 78 bowl slots, so five more need to be filled.
Could this be a situation like 2015, when a five-win Nebraska team sneaked into a bowl game? The best answer is it's not impossible but also looks very unlikely.
Among five-win teams, Boston College has a better Academic Progress Rate — the metric used to choose five-win bowl teams when they're needed — than Nebraska, so they're ahead in the pecking order regardless of whether they win.
Let's start with a list of other five-win teams around the country that have a chance to get to six wins this week:
Michigan State (-22) vs. Maryland.
Liberty (-14) vs. New Mexico State — Liberty has six wins but two vs. FCS teams, so it needs one more.
TCU (-12.5) vs. West Virginia.
North Carolina (-8) at NC State.
Mississippi State (-3) vs. Ole Miss.
Boston College (+9.5) at Pitt.
Army (+3) at Hawaii.
Kent State (+5.5) at Eastern Michigan.
Troy (+13) vs. Appalachian State.
Oregon State (+19) at Oregon — Pac-12 doesn't allow five-win teams to play in bowl games.
ULM (+21) at Louisiana.
Colorado (+28.5) at Utah — Pac-12 doesn't allow five-win teams to play in bowl games.
With five spots remaining, you can see the math gets tight. Boston College has the APR advantage from the start, while MSU is heavily favored over Maryland. That would mean only three spots left. 
Those teams aren't the only ones on the radar screen, either. Duke (+9.5) vs. Miami, Middle Tennessee (+8.5) at Western Kentucky and Ole Miss (+3) at Mississippi State are all four-win teams with better APR scores than the Huskers. They're all underdogs, obviously, but the Egg Bowl presents a problem for NU because either Mississippi State gets to six wins with a victory or Ole Miss gets to five with a superior APR score.
Stanford is at four wins and has a better APR score, too, but it's a 16.5-point underdog to Notre Dame and also the Pac-12 has a policy of not letting five-win teams play in bowl games.
So, by the math above, this is what it looks like:
In ahead of Nebraska regardless due to APR/six wins
×
Latest Sports News: Thanks for being a subscriber.
Sorry, your subscription does not include this content.
Please call 877-760-6006 to upgrade your subscription.
Boston College
Egg Bowl winner
Multi-score favorites to get to six wins
Michigan State
Liberty
TCU
That would close the door right there. Basically, it's not impossible, but a lot of things have to go Nebraska's way. As an NU person said over at Memorial Stadium on Monday, finding a way to beat Iowa is the far cleaner path.
2. If Nebraska does beat Iowa, it's going to be interesting to see how the bowl picture shakes out.
The top of the Big Ten will still cause reverberations on down the list, as The Athletic's Stewart Mandel points out in his latest bowl projections.
There are a lot of moving pieces — who wins between Minnesota and Wisconsin for a trip to Indy? If Wisconsin wins and then loses to Ohio State in the title game, who among the Badgers, the Gophers and Penn State goes to the Rose Bowl? And the conference bowl picture probably won't clear up until those things are settled. But one thing is certain: A six-win Nebraska team, bowl eligible for the first time since 2016, would still be an attractive one for bowl game representatives.
3. OK, that's enough bowl math for the day. Let's go to something easier, like a look at Nebraska's redshirt picture.
It's pretty straightforward: WR Wan'Dale Robinson, OLB Garrett Nelson and DB Quinton Newsome and walk-on LB Luke Reimer are the four that, from the start of the year, clearly were not redshirting. Everybody else is going to preserve their freshman year. Only running back Rahmir Johnson is at four games currently, and coach Scott Frost said Monday that Johnson will only play again this season in an emergency.
Here's the rest, per Journal Star numbers:
Three games: K Barret Pickering, DL Keem Green, WR Darien Chase, DB Myles Farmer, TE Chris Hickman, QB Luke McCaffrey, LB Garrett Snodgrass, OL Bryce Benhart.
Two games: DB Noa Pola Gates (out for season with a knee injury), DL Ty Robinson, RB Zach Weinmaster, PK Dylan Jorgensen.
One game: DB Javin Wright (out for season), LB Nick Henrich, OL Brant Banks, OL Ethan Piper.
4. It's shaping up to be an interesting weekend for Nebraska on the recruiting trail.
Home games are typically major chances to host recruits, but this one is a little different because of the Friday kickoff. It requires players and their families to travel on Thanksgiving Day. On top of that, the weather forecast is obviously not kind for at least a chunk of the week.
So far, three-star outside linebacker Josh Griffis (IMG Academy) and junior college defensive end Julius Coates (East Mississippi CC) are the expected official visitors. That list clearly could change — either up or down — but then either way, the race starts right after the game.
Nebraska will get its coaches in position on Saturday night for the contact period, which begins Sunday morning. From there, it's a 14-day sprint, including two big December weekends to host players on campus, until the pre-National Signing Day dead period hits.
It's going to be a recruiting blitz for teams around the country and there will likely be many twists and turns along the way.
5. Junior linebacker Collin Miller on Monday became the latest player to give high praise to Reimer, the walk-on freshman from Lincoln North Star.
"You guys saw it: Luke Reimer, he's a terrific player and he's itching every day in practice," Miller said. "'I want one more rep, one more rep.'"
Reimer has been a special-teams regular all season and played some linebacker late against Maryland. He finished with a career-best four tackles, including a TFL.
6. Matt Waldoch wasn't the only feel-good kicking story for the Huskers on Saturday. Harrison Martin, who graduated from Lincoln Lutheran and is a senior at NU, got on the field and made an 18-yarder late.
Said Frost on Monday, "When we were having the issues, we were kind of putting out some feelers to find some guys. … One of my teammates from college was coaching a local high school — that I can't talk about — but was coaching a local high school, and said he knew a kid that kicked well. We asked him to come out. He did a really good job from the first day.
"I didn't know if we were going to get around to get him an opportunity or not, but when the game got in hand, I wanted to give him a chance to get on the field and make one."
Contact the writer at [email protected] or 402-473-7439. On Twitter @HuskerExtraPG.
We'll send breaking news and news alerts to you as as they happen!