A powerful magnitude 6.9 earthquake in southern Philippines killed at least one person Sunday and caused the collapse of a three-story building, sparking a desperate effort to reach an unknown number of people who may have been trapped inside, officials said.
The temblor sent holiday shoppers fleeing from malls in a panic, with people evacuating homes and other buildings as well, according to reports.
The first reported fatality was a 6-year-old girl, who was crushed when a wall collapsed on her, Vincent Fernandez, mayor of Matanao town in Davao del Sur province, near the epicenter, told Radio DZMM, according to Reuters.
Also Read: Strong quake hits Indonesia sea; tsunami risk reported
The quake struck an area about 3.7 miles northwest of Padada town in Davao del Sur province at a depth of 18 miles, the Philippine Institute of Volcanology and Seismology said.
President Rodrigo Duterte, who is from Davao, was in the city when the quake struck but was said to be OK.
"He and his daughter Kitty were in their house when the quake struck," presidential spokesman Salvador Panelo told Reuters. "First Lady Honeylet was on her way home when the ground trembled. She said her car was swaying. She is unhurt."
Just pray for Davao Del sur ??? and keep safe ? https://t.co/h7jqRYFk9i

— Shaiyieee ? (@Javiershaina1) December 15, 2019
It was the latest in a series of earthquakes to hit the area in recent months, Reuters reported.
Ricardo Jalad, who heads the Office of Civil Defense, said his office received an initial report that a small three-story building collapsed in Padada as the ground shook and that authorities were checking if people got trapped inside. The building housed a grocery store, Jalad told The Associated Press, without elaborating.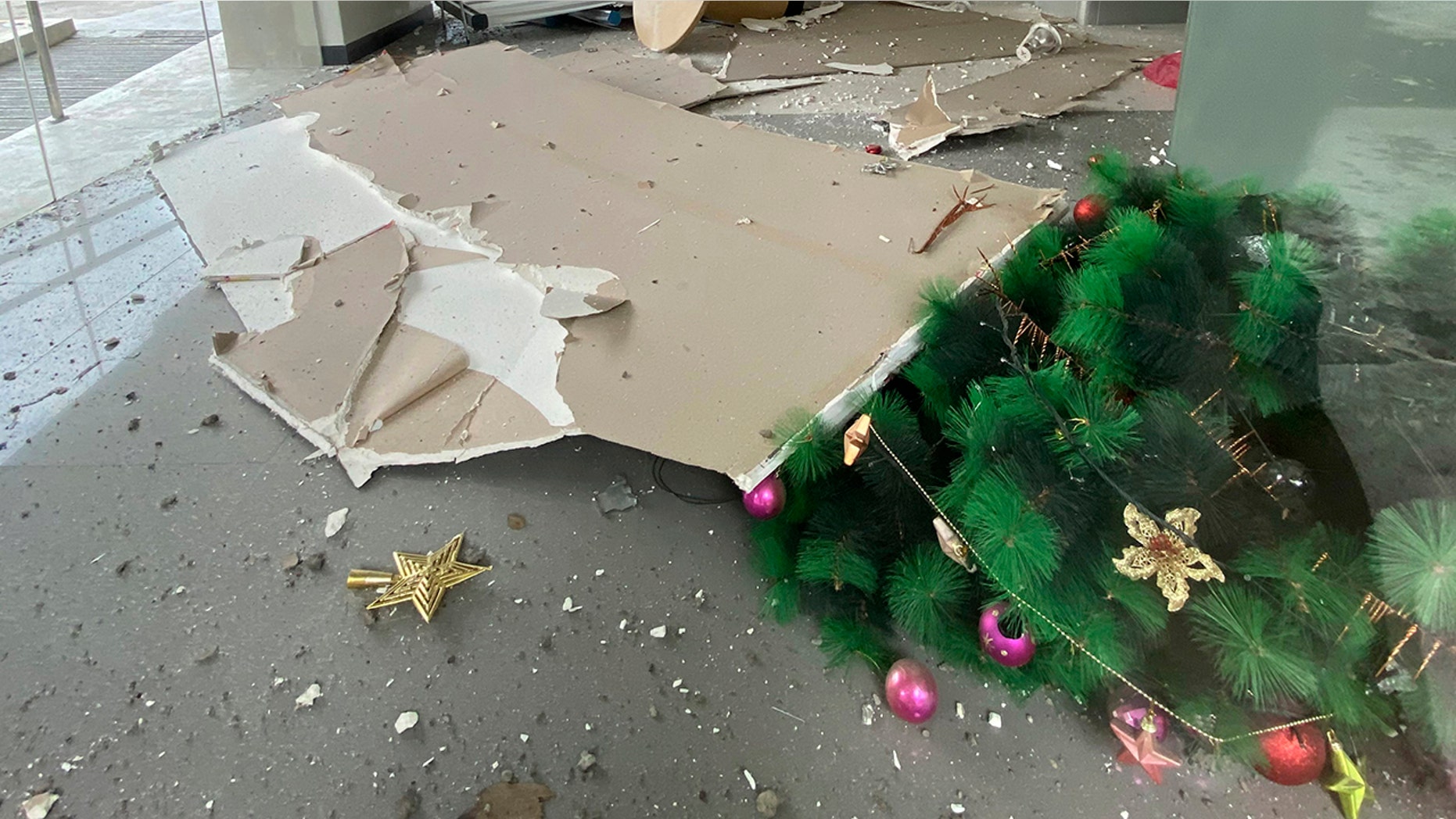 Leighton Angcan, a resident of Padada, told Reuters he witnessed the collapse.
"I saw the building when it fell," Angcansaid. "It was the tallest here and it was really destroyed. I saw people running outside."
WATCH: A tower crane in Davao City can be seen swaying during the magnitude 6.9 quake.

STORY: https://t.co/kMM6cfD6JY

?: Brewster Dimapilis Ypanto pic.twitter.com/LlWqmmvlju

— CNN Philippines (@cnnphilippines) December 15, 2019
Officials in the southern cities of Davao and Cotabato, where the quake was felt strongly, suspended classes for Monday to allow checks on the stability of school buildings. Some cities and town lost their power due to the quake, officials said.
The Philippine archipelago lies on the so-called Pacific "Ring of Fire," an arc of faults around the Pacific Ocean where most of the world's earthquakes occur.