Entertainment industry has proven to be one hell lucrative industry particularly Music and today we bring to you the 2019 Richest Musicians in the World.
Entertainment and music ignites us with a total genuine feelings anytime, and sensational musics can bring back special memories in your life. A local Ghanaian musician once said, "When the music hits you, you feel no pain", an affirmation of how refreshing musics can be and can drive you to be emotional. Musics does two main things in our lives, makes us cry or laugh.
Music isn't a thing that everyone can stand up one day and do. It requires talents, patience and constant practices to put you in the top light. Whiles they put together great words, tune and lyrics to refresh our ears, are they doing that for fun? Your guess is as good as mine. Musicians make thousands and millions of dollars from the musics industry and today we bring to you the top and richest musicians in 2019 across the globe.
20. Mariah Carey born an American citizen, Mariah Carey is a song writer, a producer, an Author and does many more than just music. She has sold more than 200Million records around the world since her first album "Vision of Love. Carey is an energetic woman and very hard working songstress who has beaten the gender stereotype labeling women incapable. She has beaten thousands of men in the industry and succeeded with a net worth of $300million. According to celebsline Mariah Carey throughout her career, has won 5 Grammy Awards, 19 World Music Awards, 11 American Music Awards, and 14 Billboard Music Awards and has been consistently credited with inspiring generations of singers.
19. Katy Perry is an American Citizen who is an achiever as a Singer, Songwriter, Entrepreneur, and Actress. She is very famous and her popular name within the showbiz industry is Katy. She is priced at a net-worth of $330 million as of 2019. The talented musician has many successful albums to her credit and is well honored with her most hit of all time titled "one of the boys". "one of the boys" happened to be a starting point of the songstress' blessings and fame and recognition. Kety Perry has proudly sold over 100 million album globally and has made fortunes as a private entrepreneur.
18. Garth Brooks: On like many professionals who do many things at a go, Garth Brooks is different. He is an American singer and a song writer who specializes in country musics. His fame shoot up after his enormous skill to rock and roll, balance and manipulate country music genre to the core. He is labelled if not the best, but one of the best country musics artist with his level, style and standard of his recordings. Many says he is the best country singer ever in American history having sold-out quite a hundred and seventy million records and settling gently on $330 million net worth according to forbes
17. Cher: Known as the Goddess of Pop by the media, Cher is an American Singer and song writer. She is worth 360 million dollars.
16. Toby Keith: Originated from Moore, Oklahoma and well known for Singing, songwriting acting and record producing. Toby started playing music at a young age after being inspired by the musicians who worked in his grandmother's supper club in the 70s. Toby was the second child of Joan and Hubert Keith (HK) Covel. He has sold over forty million albums internationally and currently worth 365 Million dollars.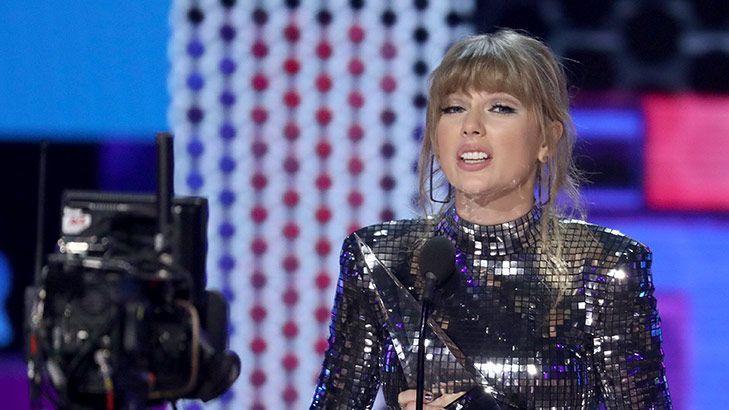 15. Taylor Swift: She is an American singer-songwriter. One of the leading modern recording artists, she is known for energetic, professional and romantic voice. She is net-worth a whooping of 400 million dollars. She seems to be youngest musician maybe youngest female songstress featured in this challenging competition.
14. Shania Twain: You might be waiting probably for an artist outside America to make the list and here you have it. Shania Twain original named Eilleen Regina Edwards, is a Canadian singer and have been branded the "Queen of Pop" due to her talented style of music. She is believed to be the best female album selling artist in the world with over 100 million records. She has an estimated worth of 400 million dollars as at 2019 and still accumulating.
13. Johnny Mathis: Worth 400million dollars and born and raised in America. He has Platinum and Gold to his name and stunt nominee of glammy on several grounds.
12. Jennifer Lopez: She is an American actress and musician who started appearing in films in the late 80s and quickly became one of the highest-paid Latina actresses in the history of America. Most people argue that she started her career as a dancing, spinning and whining until she gained fit as an actress and an artist. She is an entrepreneur as well and a fashion designer who has loads of customers. Her net worth is 400 million dollars.
5. Bono: Paul David Hewson, popularly called Bono, is associate degree Irish musician best better-known for his self acclaimed record band U2. Bono is one of the enjoyed stars in the music industry you can't stop listening to.He encompasses a net-worth of US$700 million. As a front-man of U2, Bono has acquired 22 Grammy Awards and known as well a star of Rock and Roll Hall of Fame. Besides music, Bono has established himself as a no-hit businessperson and a Manger and a Managing Partner of the non-public equity firm Elevation Partners.
4. Celine Dion: Lovers of cools can't walk pass the memories Celion Dion has left with them. A Canadian known for a love musics, Celine Dion is a love singer, writer and an entrepreneur with loads of awards internationally . She is the forth richest in the music business and has net-worth of 800 million dollars. Her popularity started in the 80s with her different style of music much could me aligned with her juicy, cool and romantic sexy songs that could put a hungry man to sleep. She has sold over 200 million copies globally.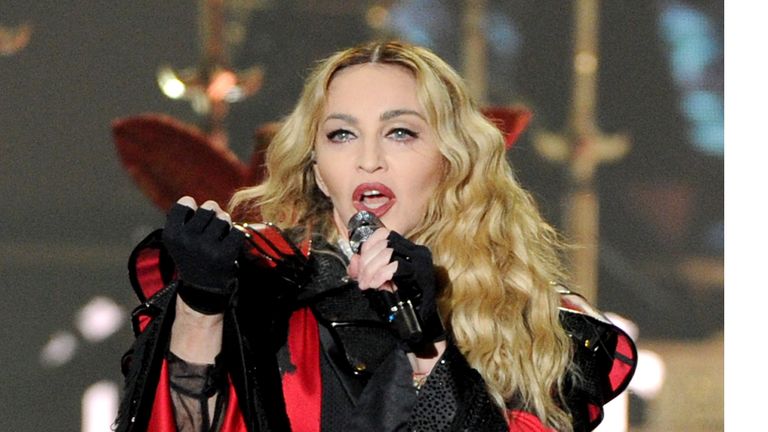 3. Madonna: Born in 1958 and a national of United States of America is known as the mother of Jesus as she is referred Mary. An estimated Net-worth of US$850 million, she is the third richest musician and entertainer of all time. She is noted in the pop industry over 30 years and has distributed more than 300 million records worldwide.
2. Herb Alpert: Worth 850 Million dollars, Herb Alpert is a US national and the finest Jazz musician and has 9 Grammy to his chest, several platinum and 15 gold to his name. He managed to sell over 72 millions records worldwide.
Paul McCartney: He gained worldwide fame as the bass guitarist and singer for the rock band the Beatles, widely considered the most popular and influential group in the history of popular music. Paul McCartney tops our list of top 20 richest singers in the world with a whopping net worth of $1.2 billion.
Satisfied with our write up? Please leave a comment lets start talking!!
Read also: https://thenewsgod.com/rising-levels-of-insults-among-ghanaians-whats-breeding-it/